Artificial Intelligence For Your Financial Portfolio
Artificial Intelligence Has Potential to Improve Portfolio Management
1. AI Can Improve the Accuracy of Investment Decisions
Without AI, finance relies on researchers with limited time, memory and information. This contrasts greatly with an artificial intelligence tool that utilizes historical databases of financial products and can sort through the web for complimentary information.
Artificial Intelligence may sort & process using big data, including Web 2.0 & even Web 3.0. This allows AI to garner a huge amount of information, in a way that is not replicable by people, due to volume of information.
2. AI Improves Your Long-Term Investment Potential
The average investor is more risk sensitive and likely to sell during market downturns. Unfortunately, this also takes them out of the market when prices rise again and investments peak.
It has been shown that in the long run, most investments break even and as a result, impatient investors that withdraw their funds often take a loss. AI can inform you of the potential for downside loss, but it can also encourage you to stay in the market. Fear, greed and other emotions are very influential in investment decision making. Artificial Intelligence essentially has the capability to protect us from ourselves and the irrationality of the emotional human mind.
3. AI Can Screen Investment Recommendations For You
While any good advisor will provide investments that are suitable to your needs, AI has the potential to improve those decisions with additional data. The drawbacks of this are that AI still lacks the ability to fully customize those recommendations, it can't serve as an intermediary for financial paperwork or balance transfers, and although it has a large scope of data, AI can't currently evaluate it fully for a holistic investment recommendation.
Some tools have come close to this point, but they aren't 100% and they should be used in conjunction with an appropriately licensed professional. AI can utilize machine learning and the cloud to archive very large data sets for better decision making, as well as provide feedback on current asset performance, but it still lacks the ability to act on that information. As it exists now, AI is a supplemental tool for finance that can't replace a good fiduciary.
4. AI Utilizes Web 2.0, Web 3.0, Company Reporting & More!
AI has the capability to process web 2.0 (user generated content, such as social media), web 3.0 (information stored as data for bots, such as alt text on images), online news, company financial statements and more. It can give you a good idea of investment risk and the marketplace. Risk associated with a particular company or financial product can be better evaluated with data from AI. This kind of information can be very valuable.
Robots and humans have different capacities to process data and these can prove synergistic in finance.
5. AI May Improve Performance Over Time, Using Machine Learning
Automated financial assistants have the capability to improve forecasting and investment recommendations over time. They utilize machine learning, which is written in recursive code that mimics the way humans learn. This gives them the ability to learn from their performance, much like a human.
6. AI Can Develop Optimal Return Analyses and Other Mathematical Models to Aid Financial Decision Makers
Unfortunately, artificial intelligence does not yet provide detailed explanations for investment recommendations. Although it is perceived as useful, it is still a little too vague for most financial professionals to rely on. As such, AI still requires the oversight of a portfolio manager with investment prowess and market perspective. Portfolio management and artificial intelligence are expected to become more intertwined in the future.
Does The Retirement Instructor Use Financial Automation?
Yes and 2 of our automated solutions are perfect for clients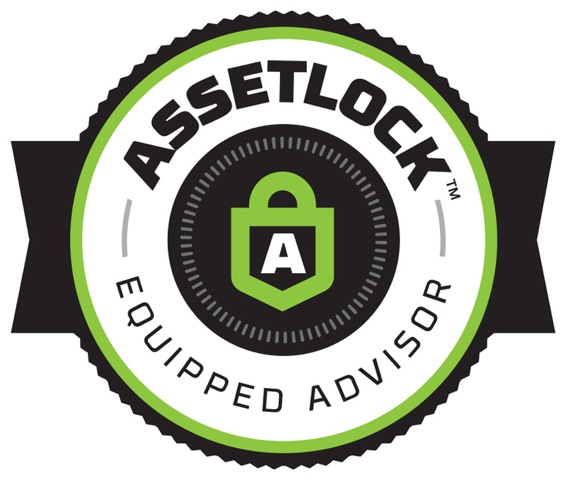 AssetLock Portfolio Management
We provide complimentary access to AssetLock, a tool designed to help you stay informed on your investments. AssetLock is very secure, in order to protect your data. You have complete control over your account alerts and can receive alerts when your account:
Receives Deposits
Earns Dividends
Reaches a New High Water Mark
Has Elevated Risk (Yellow)
Triggers AssetLock® (Red)
Ask Us About Solomon API
If you have a TD Ameritrade account with us, we will provide you with complimentary access to Solomon API. This artificial intelligence system utilizes quantitative modeling and assimilation to help identify bear market conditions (falling market values). If the artificial intelligence detects a longer-term bear market situation, rather than a short-term correction, then accounts will be moved to short-term investment grade bonds. This solution is more evasive than AssetLock and takes action for you, in the event of a market downturn.
Need Help With Your Investments?
Even though AI has great potential for investment decision making, it isn't the right decade to automate all of your financial advising. You need a fiduciary that stands by you, providing recommendations for products and decision-making that are always in your best interest.
Call Today, your first appointment is free: (512) 638-9499